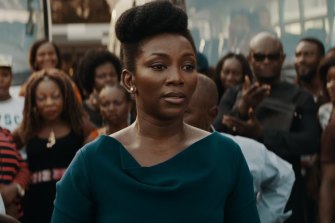 'Lionheart' the 2018 film which was directed by Nollywood icon Genevieve Nnaji has been disqualified by the Academy from the 2020 Oscar race.
According to the organisers of the Oscars, the film does not meet requirements for 'predominantly non-English dialogue track'
The disqualification came after the Academy's International Feature Film Award Executive Committee recently viewed the movie and determined that it does not qualify in this category, formerly known as Best Foreign Language Film.
"Lionheart," tells the story of a woman trying to keep her father's struggling company afloat in a male-dominated environment, partially in the Igbo language but most of in English.